_________________________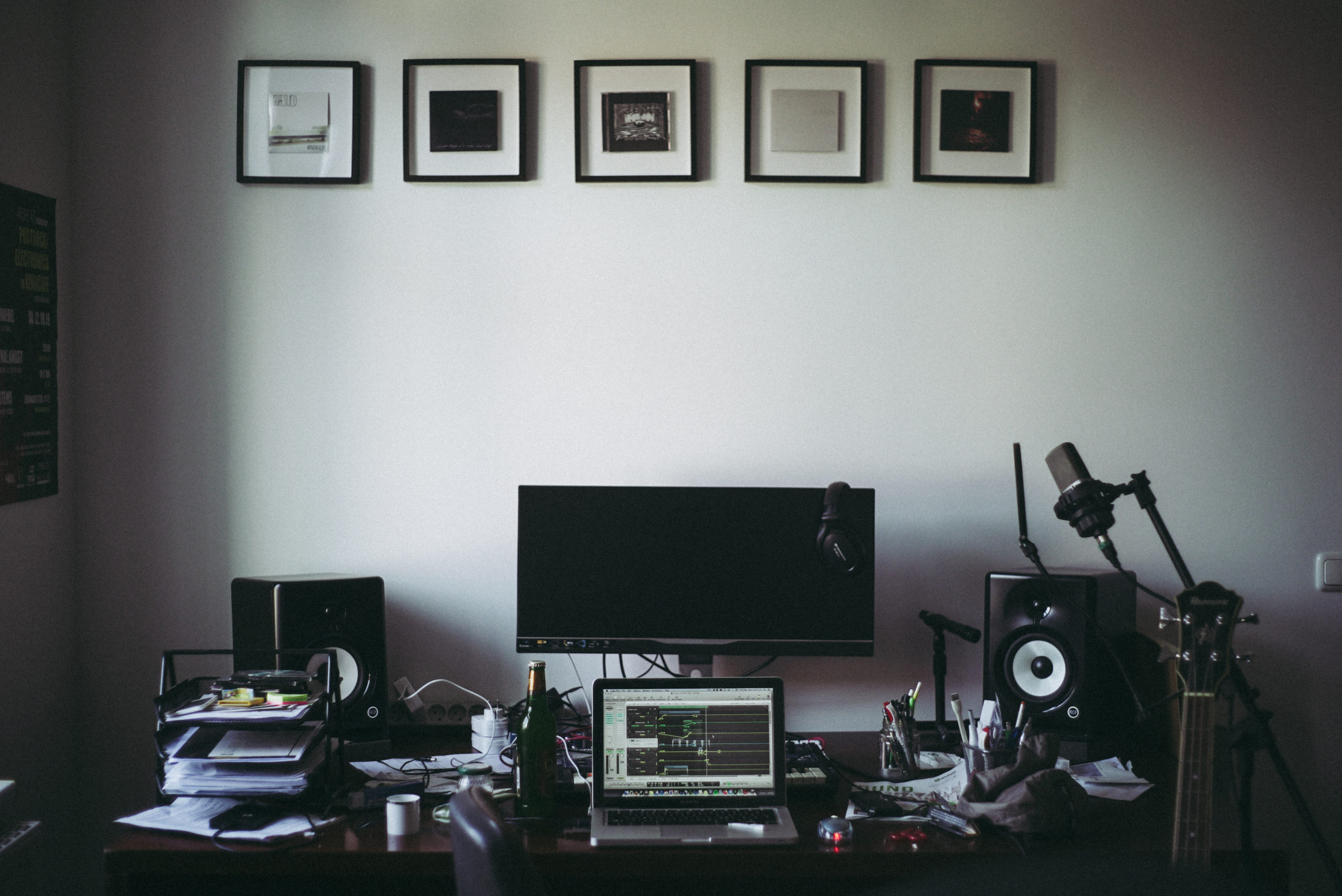 Who needs a record label these days?
In times of countless distribution platforms nothing seems to be easier than just uploading all your music somewhere, releasing it into the vast expanses of Spotify, iTunes and co. and wishing it all the best for its journey through the digital ether.
You can do that.
But no matter how motivated you are as an ambitious artist, something will always fall by the wayside. A lot of the work often starts after the next album / EP is finished… mixing, mastering, writing to festivals, planning tours, getting attention in magazines and blogs, designing cover artwork; all this we can offer besides the usual label tasks and distribution and support you in management and booking.
In our in-house recording studio we can cover the whole creation and production process from the actual music production to mixing and mastering.
Do you already have all tracks in the can? Then we will take care that everything goes online and we will gladly help you with graphics, info sheets, photos, videos and your website.
We will write to suitable festivals and magazines and are only happy when you are.
We are musicians ourselves and therefore know how difficult it can be to keep a clear head in the ever changing music-jungle. Last but not least we do this job because we enjoy working with other artists and musicians. The music genre is of secondary importance for us.
Don't fool yourselves! It's almost impossible to earn good money with music these days. Neither as a musician nor as a small record label. That's why we really like people who make music because they just like to make music.
As a record label we don't see ourselves as a big player who promises to bring you the stars from the sky. Rather, we want to be a kind of launch pad with which we can release talented bands into larger spheres later.
We are mainly into electronica, postrock, deep, melancholic and experimental stuff.
But just as open to completely crazy shit of any kind.
Write us, tell us what you want and we will see how we can support you best.
We are ready!
You can also have a look at the list of our artists here.

Cheers!